Which gripper for terrace tiles to choose?
2022-10-17
Many manufacturers praise their device, but which gripper is best used? What you need to remember when choosing a vacuum gripper for concrete slabs (precast):
What is the weight of terrace tiles?
What are the sizes of paving slabs?
How long will it take to work without using a vacuum gripper?
What is the price for a vacuum gripper?
What accessories for the vacuum gripper?
Which suction cup for laying terrace tiles?
Power and dimensions of the vacuum gripper ?
The Geco 200 vacuum gripper for handling and laying cobblestones is able to lift even highly porous material weighing up to 200 kg. The UP GECO company offers accessories for lifting elements of various sizes:
Suction plate with a load capacity of 75 kg 300x300mm
Suction plate with a load capacity of 100 kg 300x400
Suction plate with a load capacity of 200kg 600x400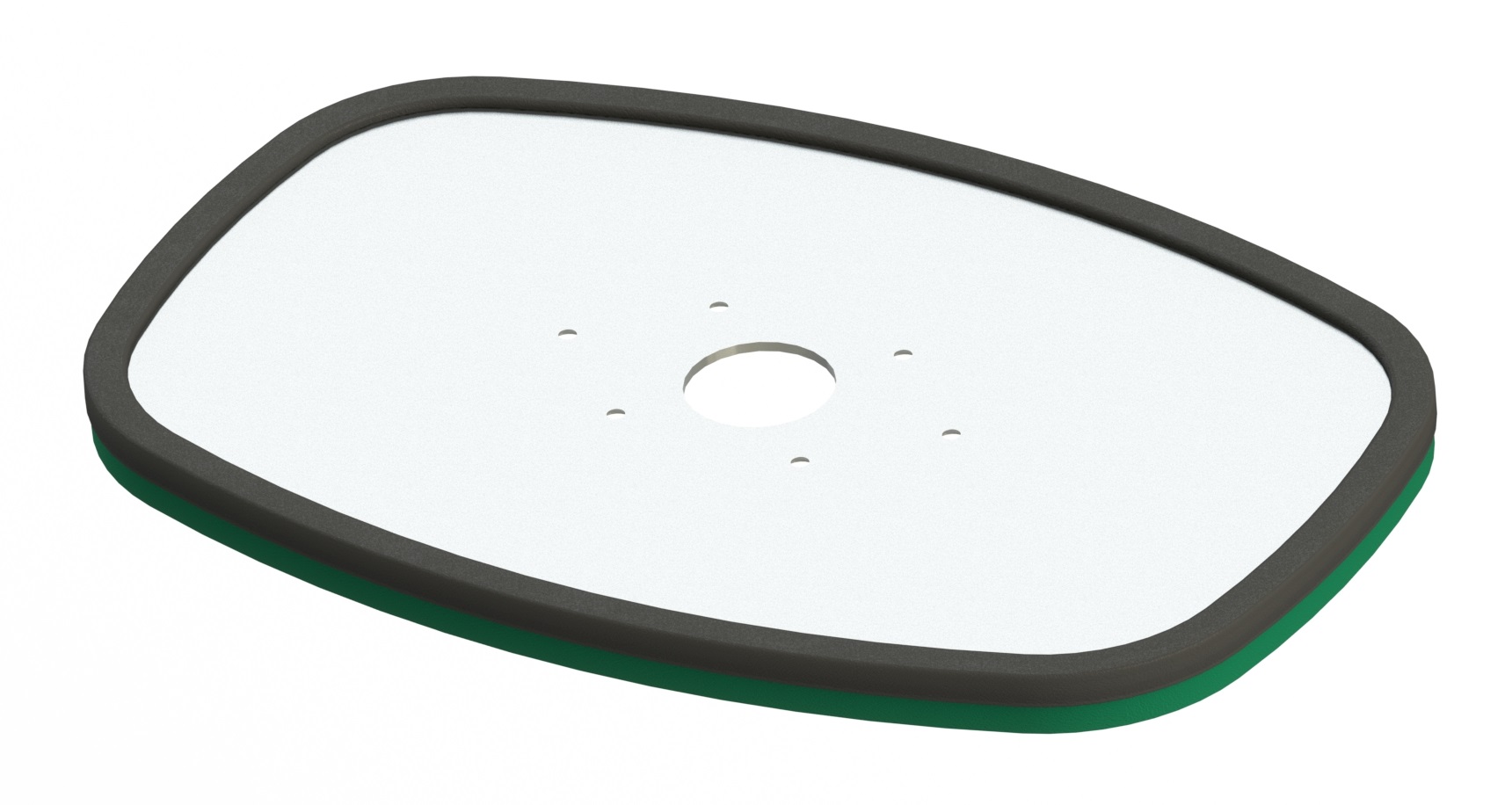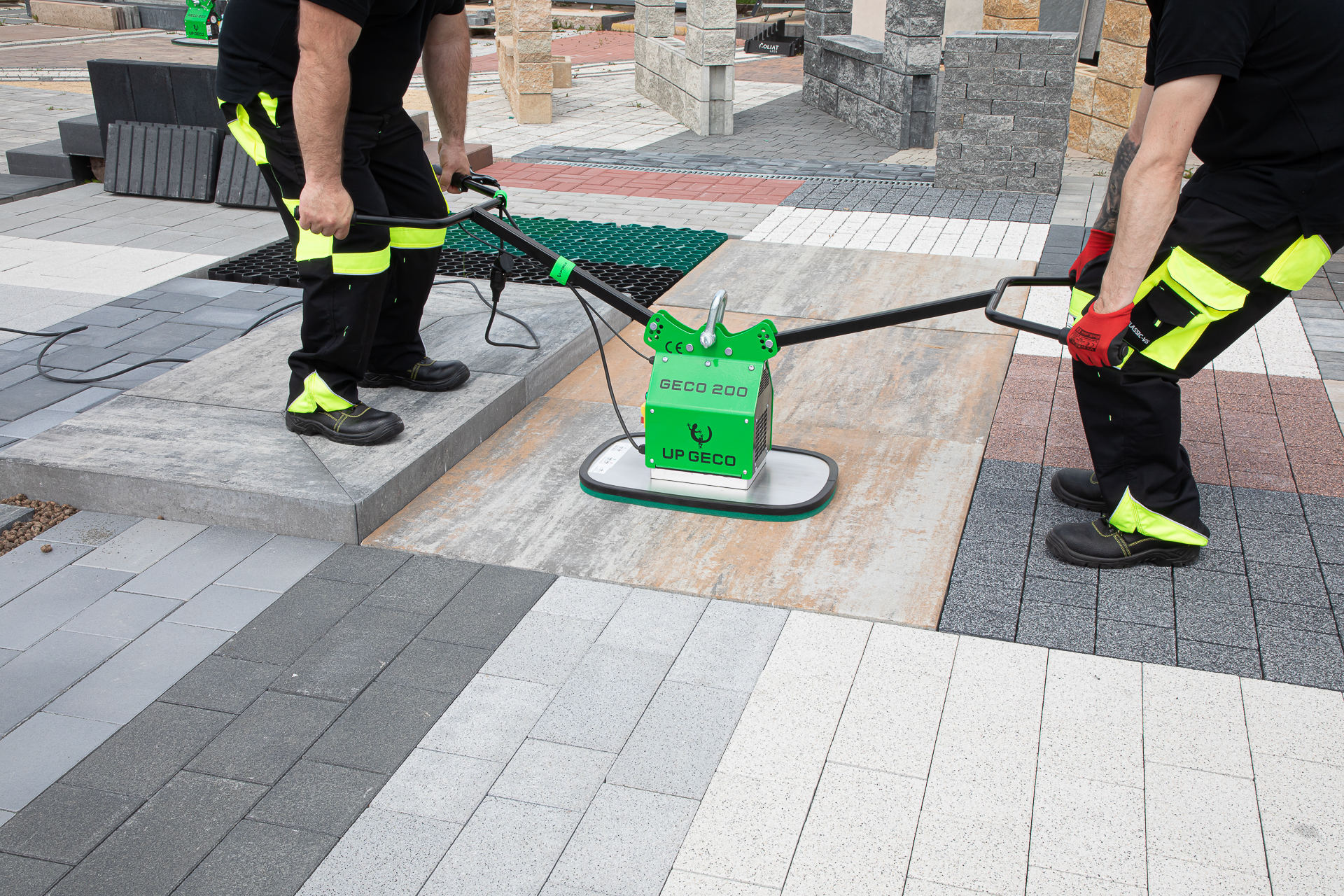 Suction plate with a lifting capacity of 200kg, narrow 270x780mm  
With us, in any configuration, the set always includes:
Two handles
Suction cup release lever
Power cord
Load securing chain
Longitudinal shackle
Velcros holding the cable in a comfortable position
Technical data         
| | |
| --- | --- |
| Model | Geco200 |
| Waga własna  | 18KG |
| Zasilanie  | 230V |
| Limit obciążenia | 200KG |
| Turbina | 1540W |
| Czas chwytu | 0,5 S |
| Czas odblokowania  | 0,3 S |
| Wytwarzane podciśnienie  | 35 KPA |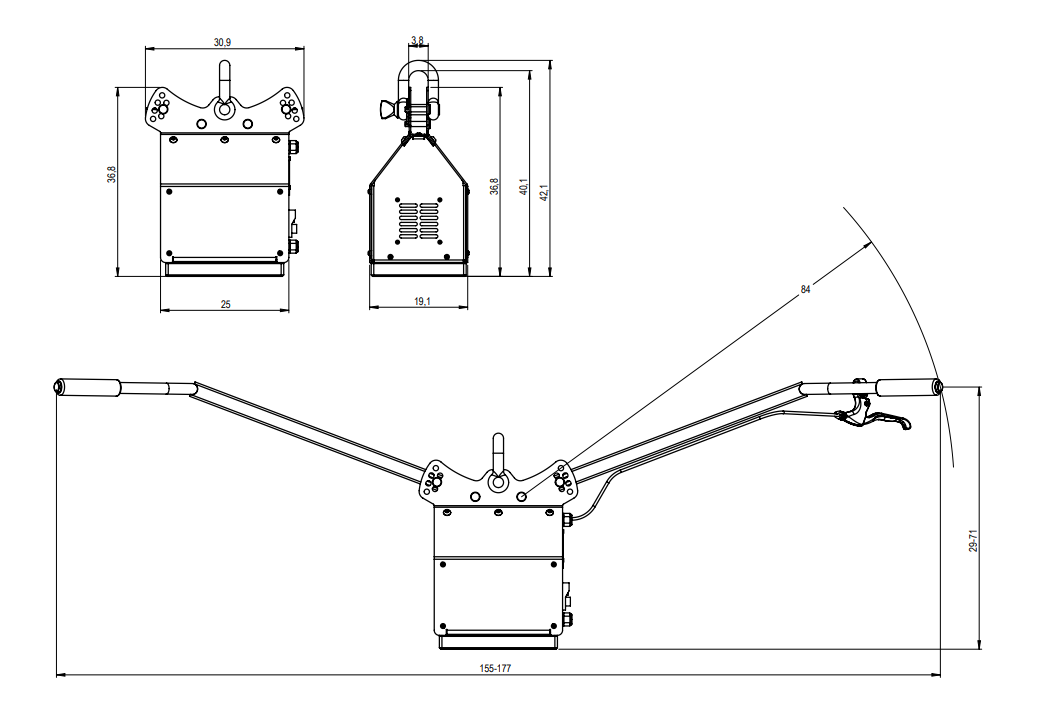 Recommended